The third edition of The Regional Innovation Fair, October 21, 2015.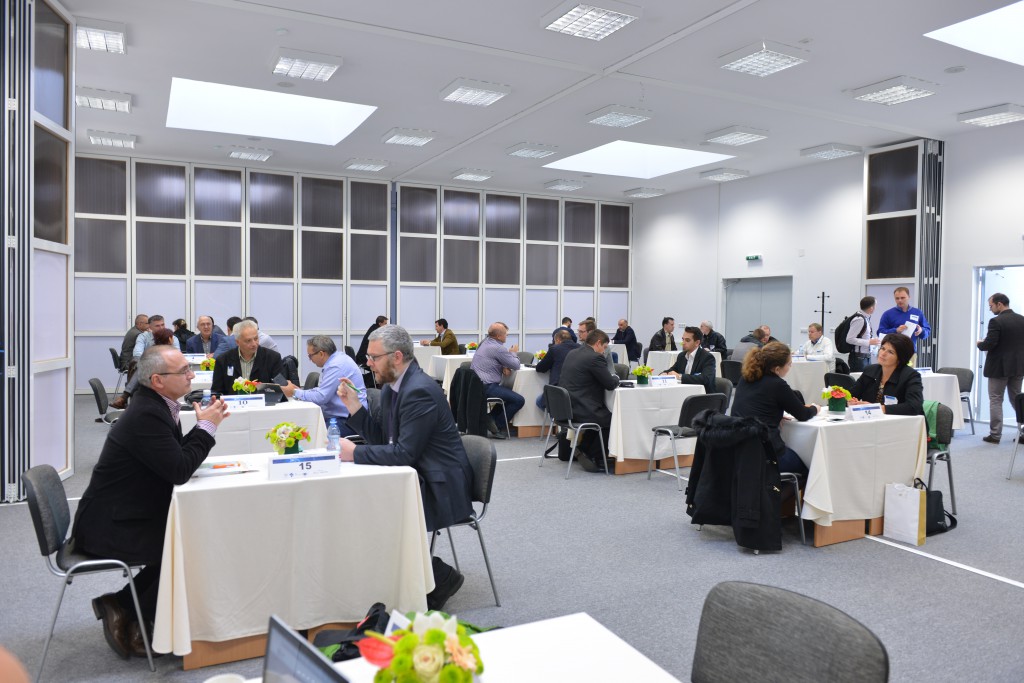 The event was a unique meeting platform for innovators and entrepreneurs in the West Region, attended by both Romanian and international participants. Furthermore, the Regional Innovation Competition award ceremony was a key moment of the event.
This year marked a new expansion of the Regional Innovation Fair with the addition of an international brokerage session where regional companies had a chance to interact with foreign companies brought here by Enterprise Europe Network Partners in Europe and beyond, with the goal of forging transnational business partnerships.
The brokerage session focused on the following fields:
Information and Communication Technology – applications, software products and services, software engineering, interoperability, IT security, integrated systems, the Internet of Things (IoT), Cloud, Big Data, Mobility, Consultancy Services, Outsourcing, Enterprise Services, IT Applications for production processes, energy efficiency, business performance, transport and logistics, financial services, telecommunications, retail, healthcare and telemedicine, e-governance solutions
Automotive – production methods, finished products and components, materials, raw materials, and semi-finished products, design, "green" cars, electrical engineering and sustainable car manufacturing, industrial automation and software, measuring and control equipment, industrial electronic products, electrical equipment and mobility, robotics, services
Agri-food – innovative solutions for higher performance in agriculture, genomics and assisted reproduction (crops and animal breeding), race/seed protection, harvesting technologies, natural extracts, green products, food industry technologies, sustainable processing systems, nutrition and health, nutritional products and delicacies
The benefits of attending this brokerage session included:
Meeting potential partners and clients
Making translational contacts and initiating partnerships
Identifying marketing, technology, or research partners
Gaining information about the research and innovation activity in the West Region
Showing, discussing, and developing new projects
Cooperation agreement assistance provided during and following the event
The participants also had the opportunity to visit the West Region Innovative product exhibition and discuss technological, marketing, distribution, production or licencing cooperation opportunities with the exhibitors.
The agenda is available here.